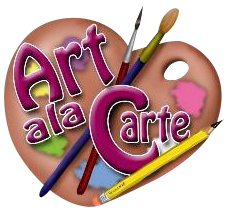 $100 +tax    add-ons offered by us:
(30 minutes of time with bus themed out to take photos in)
(30 minutes of awesome Illusions and magic tricks geared for age audience)
(make and create your very own slime)
Comedian/Adult Roast Comedy
(30 minutes of comedy or a fun adult roast)
Add-ons linked to us:
Art Ala Carte: Need to add some additional pizzaz to your party? Our Birthday Party add-ons have more options for you, including bounce house rentals, specialty decorations (balloon garlands, yard signs, food trucks, etc.) Prices vary, all subject to availability:
Clowns

Specialty Decor (balloon garlands, yard signs)

Bounce house rentals

Caricatures

Magic shows

Balloon art

Super hero & Princess' photo op
If you are a business that would like to be featured and linked to our site, please click here to email us.