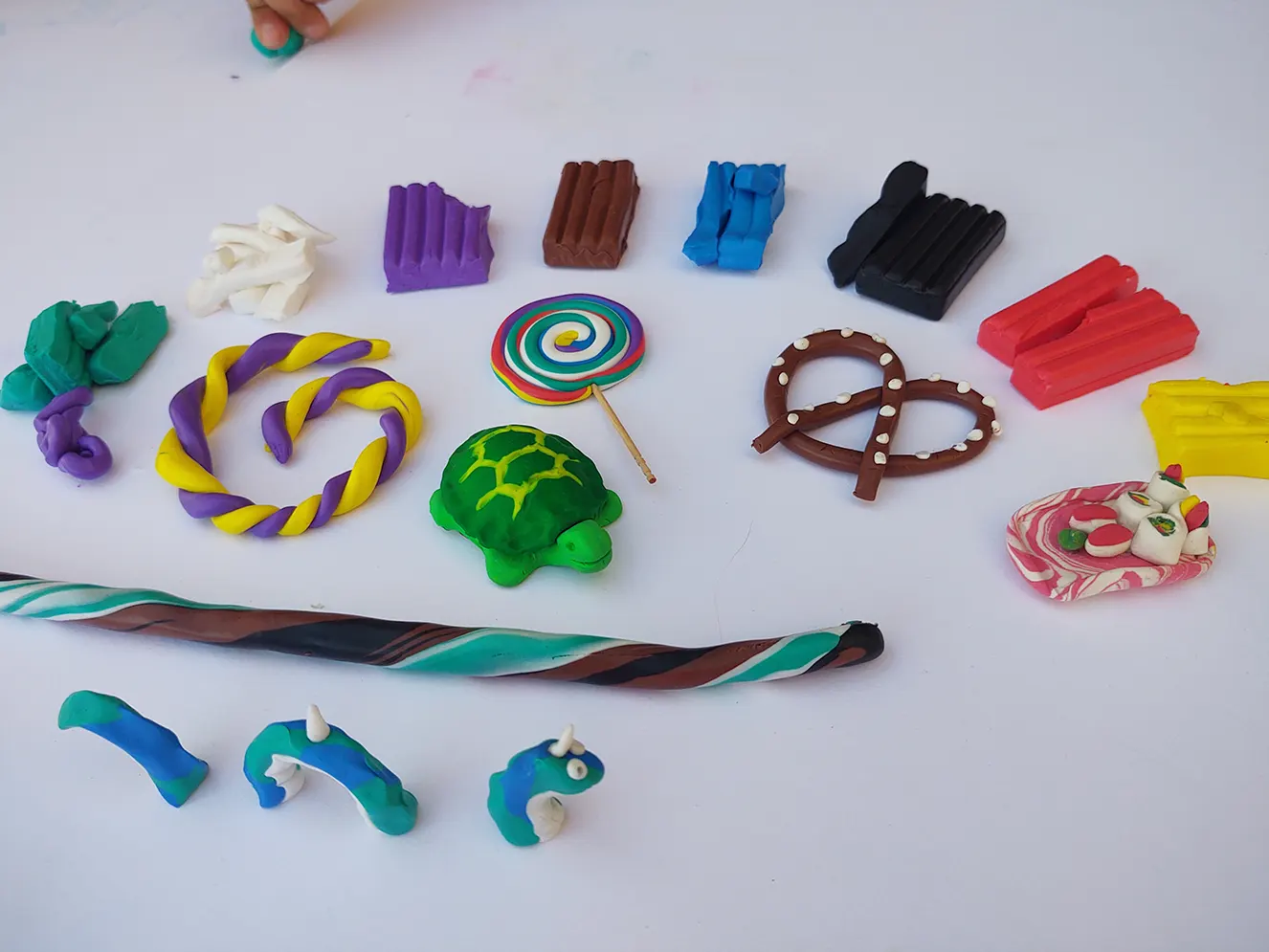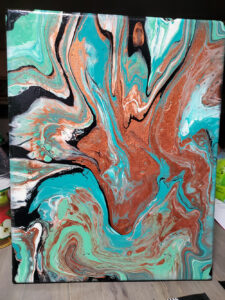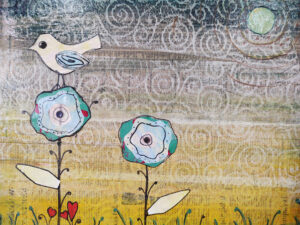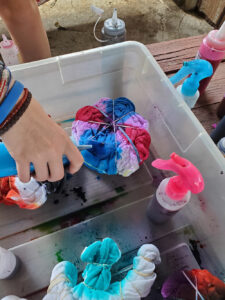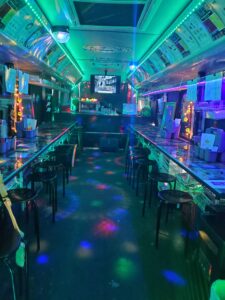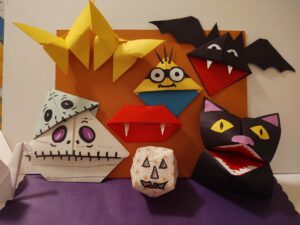 Guests can use their imagination to create multiple clay pieces for function or decor. Our clay experts guide you through exploration of air-dry clay, oil based clay and oven bake clay. From beasts to beads this party is sure to entertain all ages.
*For kiln-fired clay there is an extra $100 charge. Please allow two weeks before finished projects can be picked up or delivered for kiln fired pieces.
*Suggested add-on – Slime Activity
Using paper marbling and pour painting techniques, guest can create multiple abstract art pieces. These projects look amazing under our black light and can glow in the dark!
*Suggested add-on– Slime Activity
This activity has it all! Cutting, gluing, painting, stamping and drawing, are used by guests to create a cool collage on a wooden board or canvas. Our instructors will guide you through the process of making your own composition with whatever theme you like!
Pick a theme or browse our gallery for ideas for painting parties! We are flexible and can paint just about anything! Let us know your age group or experience level and a theme. We will supply the perfect painting activity to bring on the smiles!
Guests will learn tie-dye and shibori techniques to create beautiful fractal designs on handkerchiefs and socks. If you'd like to dye a t-shirt bring your own to dye!
*Suggested add-on- Henna
Guests will make an awesome glow-in-the-dark outer space scene and glow slime!
*Suggested add-on- Glow Face Painting
Choice of Super Hero, Masquerade, or animal masks to decorate and wear.
Have an idea that you want us to bring to life? Or do you have some supplies sitting around that you've always wanted to use for a project? We are great at coming up with a custom craft for your group. Let us know what you want to do and we will make it happen! Want to try wire sculpture? We got you! Printmaking? No problem. We can make it happen!
Be sure to check out our Art ala Carte add-ons like face painting to really make your party pop!